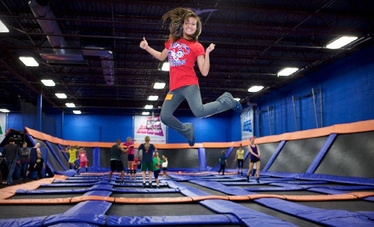 Have you been to Sky Zone? It's a little bit of a trek, but what a blast! Bounce on a massive sea of connected trampolines and angled wall trampolines with basketball hoops and 3-D dodgeball.
Groupon is running a 2-fer deal. Click here to grab the details and head on over with (or without 🙂 ) the kids. Better hurry, though, because this deal will sell out fast.
Share Your Thoughts!