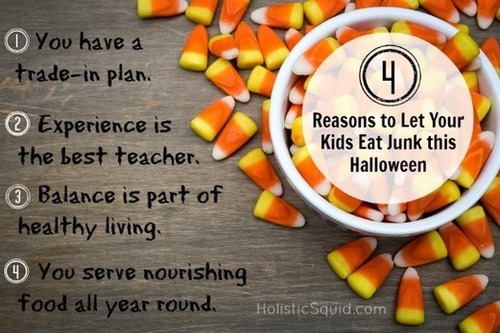 We've certainly seen at our house time and time again that if we don't make a big "no" deal out of things, our daughter has a lot less interest in them. She's 11 now and every year without fail, we put her candy in the cupboard right away. She knows she can ask for it, and sometimes she does, but more often than not, she forgets about it and a couple weeks later I dump it.
For a health practitioner's take on this topic (and lots of heated discussion in the comments below the post), head over to holisticsquid.com.
Share Your Thoughts!