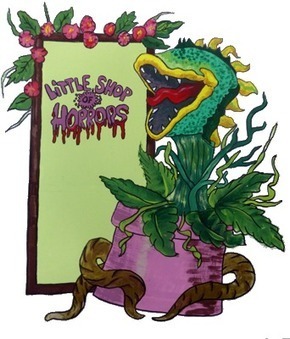 Open non-Equity auditions for 'Little Shop of Horrors', September-October production in Los Angeles.
From the Kentwood Players' website:
Kentwood Players will hold auditions for the comedy rock musical Little Shop of Horrors with book by Howard Ashman and music and lyrics by Alan Menken on Saturday, July 13 from 11am-4pm and Sunday, July 14 from 6-9pm, with callbacks on Monday, July 15 from 7-10pm at the Westchester Playhouse, located at 8301 Hindry Avenue, Westchester, CA 90045.
Production dates are September 13-October 19, 2013 for a six-week run on Fridays and Saturdays at 8pm with Sunday matinees at 2pm. The production is directed by Michael-Anthony Nozzi, with Musical Director Joshua Eli Kranz, and produced by Shari Barrett and Sheridan Cole Crawford by special arrangement with Music Theatre International.
For more on the story, as well as a character breakdown, hop over to www.kentwoodplayers.org.