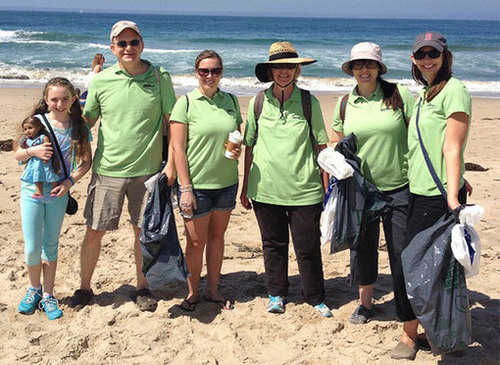 I couldn't resist sharing my husband and daughter participating in a beach clean up for Earth Day last Spring.
Around the country, Parsons Brinckerhoff employees, friends and family planted trees, cleaned trash and restored beaches.
Here in LA, volunteers teamed up with The SEA Lab in Redondo Beach for beach clean up, composting education and a bag exchange.
For the full story, head over to bulletin.pbworld.com.