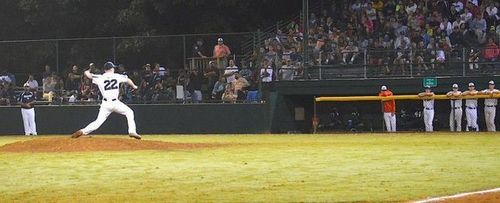 In a 7-0 drubbing, Westchester beat the team from Saginaw Valley, MI yesterday to advance to the finals today in the 2013 Babe Ruth Baseball 13-15 World Series. See the game stats here.
Today's championship game gets underway at 1 p.m. local time (10 a.m. our time). Westchester plays the team from host city, Greater Loudoun, VA, who squeaked by Brazoswood, TX to make it to the finals.
Meanwhile, our 14 year old team blew rival Bryant, Arkansas out of the water last night in Moses Lake, WA, winning 8-3. See the stats and play by play details here.
The 14 year olds play Tualatin Hills, OR today in Moses Lake at 1 pm.
Best of luck to both teams!!!
UPDATE:
The 14 year olds blew the Oregon team out of the water 8-0.
The 13-15 year old team placed second in their tournament, losing to host team Greater Loudon.
A big fat congratulations for a job well-done, boys!!