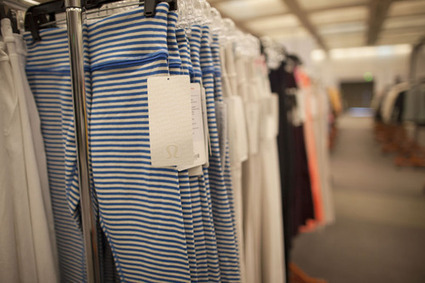 Calling all yoga moms and anybody else committed to stylish comfort!
Lululemon is having its annual warehouse sale and it's so big, the event is happening at the Convention Center.
The company has also set up a dedicated twitter feed. The feed is being used to provide updates, including parking updates, and to answer customer questions. All hail the Internet! And of course, those smart phones.
Get out there and shop! The sale ends today at 8 pm. Read more on la.racked.com or, of course, twitter.
Meet me down there?